Radical Collect
A platform for re-centering conversations, questioning stigmas, and inspiring lives in action. This is our first issue.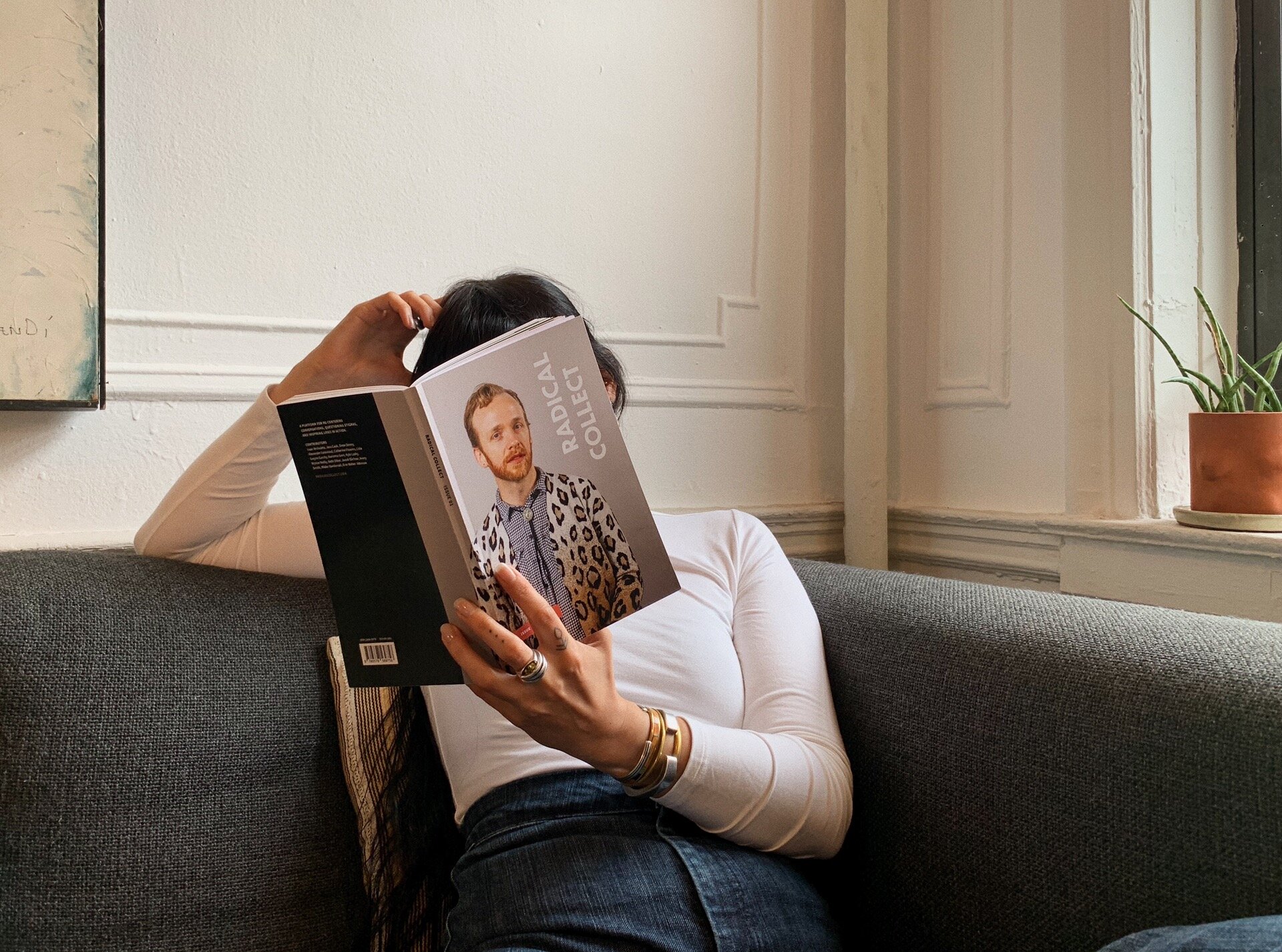 We've been calling it a zine, but it far exceeds the traditional notion of one, with 100+ high-quality pages brimming with beautiful words, images, and prompts. Many thanks to our contributors who thoughtfully reflected on the theme of Turning with their creativity, photographs, essays, and art.
To everything there is a season, filled with turning—turning up, on, in, over; turning the page, turning over a new leaf… This zine/workbook allows our contributors and you, our readers, to consider the turning that's affecting our shared life, in this season of particular challenges and change. Each article, essay, poem, or visual contribution is followed by related questions to consider, and blank spaces designed for you to make this publication your own. Add your words, drawings, and contributions from your personal experience as inspired by the offerings that speak to you.
In our inaugural issue we consider topics as far ranging as gender, relationship and identity, along with the environment and economics. Our provocative authors and artists seek to shift the conversation, sometimes prodding at traditional concepts of religious and cultural priorities, inviting you to turn again and look for something new.
CONTRIBUTORS Isaac Archuleta, Jess Cook, Drew Denny, Alexander Eastwood, Catherine Flowers, Lisle Gwynn Garrity, Karenna Gore, Kyle Lasky, Wynne Neilly, Beth Olker, Jacob Slichter, Avery Smith, Mieke Vandersall, Erin Weber-Johnson
Use this publication for your personal explorations, or use it with a group, organization or congregation. For additional information or ideas on incorporating Radical Collect into your conversation, contact us@radicalcollect.com.
Radical Collect accepts submissions of poetry, fiction, non-fiction, photography, illustration, and anything else we could reproduce on a printed page. For inquiries, speaking engagements, or to stock our publication, please write to us@radicalcollect.com.